THIS IS IT!!
My life has been affected by adoption. I have two beautiful, amazing, and strong Korean born sisters. They came to this country so long ago (when they were 13 months and 6 months old) that it is hard to imagine that they were not originally part of the family. I was 12 when my first sister arrived and I was excited for the new change in my life. I was going to have a little sister! When my second sister arrived, I was just as excited to have another little sister. My parents made the choice to adopt two little girls out of a Christian run orphanage in Seoul, South Korea. I AM SO GLAD THEY DID! I am immensely proud to call them my sisters and love them dearly.
If Ever There Was a Good Cause
That is where the Van Notric family comes in. You see, they too have a desire and a dream to adopt a little girl. Not just a little girl, but a special needs little girl. What a challenge that God has lain on their hearts! They are an amazing family and they need help to make this dream come true. For them it is a mission, a calling, if you will.
They have been working on this adoption for a long time and have faced many a challenge along the way. Doors have opened and doors have closed. It would appear as though another door is close to opening but they have some final hurdles to get over still. Why adoption has to be so expensive is anyone's guess. I mean, if you are doing good in this world, why would the cost of adoption stand in the way of that?
If Ever There Was a Good Cause
Typically, I get a little annoyed with the "GoFundMe" campaigns that I get invited to view or that randomly appear on my Facebook feed. However, this is NOT one of those times. This is one of those time that you just feel compelled to do something. I don't have a ton of funds to offer, but what I do have (though limited, admittedly) is a platform in which I can spread the word and maybe help this family on their journey to making the world a better place.
Please visit their GoFundMe site and read their story. I think you will be impressed and I think you will want to help them.
http://www.gofundme.com/waitingforchloe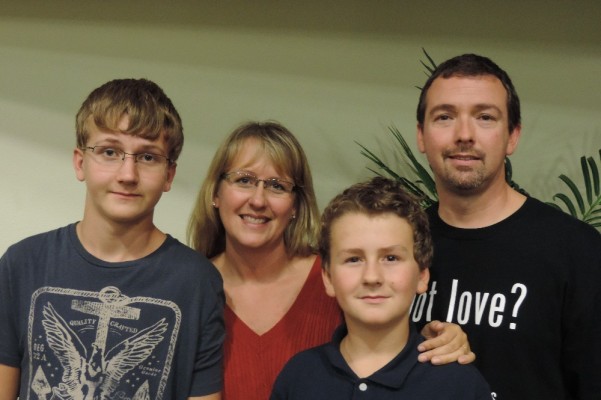 Afterall, who doesn't want to make the world a better place? Even if we have to do it one person at a time, it is worth it. You can help that happen. And, even if you can't afford to help financially, maybe you know someone who can or someone that has a passion for adoption or someone that likes making dreams come true or someone that can share their story too. All the help they can get is appreciated, I know. I know them personally and they would be very grateful.
Thank you. Thank you for helping in one way or another. Thank you for making a difference. Thank you for help a special little girl have a permanent home and family.
Thank you.